Within the framework of the European Project «INFOIL» an Informational Centre is created to inform and to promote sustainable production and consumption such as olive oil. Supervisors for the informational project in Crete are Technical University of Crete, Institute of Olive tree & Subtropical Plants of Chania and Musuron Municipality Development enterprise which now belongs to the Municipality of Platanias.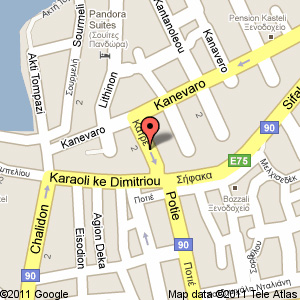 The Informational Centre is located at Katre Street at the city-centre of Chania near the old port. The program includes information on obtaining reliable results from recent research projects and pilot expertise to the wide dissemination of messages and information related to sustainable production and consumption of products such as olive oil). The main target groups of information are the producers and consumers as well as all types of stakeholders and businesses.

The Center will operate for the next years as a meeting point and networking among supporters of sustainable production and consumption of products, providing:
Free information on organic production of olive oil.
Active promotion of "green products" on the market and the benefits arising from the use of products produced following environmental principles.
Targeted education and information to producers on the measures they can take to reduce environmental impact.
In the Centre there will be informative material, magazines, presentations, olive oil tasting, etc. available to registered members of the Center and visitors, regarding sustainability in rural and especially olive oil production and consumption, Registration and information about the center can be obtained through the web portal www.infoil.gr.